You Forgot Something at Wall Drug Store!
– By Wall Drug Store

Whether you're a longtime visitor, a first-timer, or have fond memories of a visit in the past, we love welcoming everyone to Wall Drug Store with friendly Midwestern hospitality. Lifelong memories are made, stories are swapped with those you meet, and you may have even left with a Wall Drug staple to commemorate your visit!
Oh – but wait. Did you forget a to grab something while you were here? Maybe it was a Christmas ornament for grandma or a mounted Jackalope for the neighbor. That's right… there wasn't enough room in the suitcase for a Jackalope. Hmm… or maybe it was a Wall Drug Diner Mug for the friendly mailman who collects mugs from around the world. No matter what you forgot to grab, the Wall Drug Online Store is here to save the day.
From iconic staples like mounted Jackalopes to tchotchkes, apparel, perfumes, literature and more, you can bring a piece of Wall Drug Store to your home any day of the year – even if you live 1,000 miles away. Here are some of our fan-favorite staples of Wall Drug Store that can be delivered to your front door when you shop our online store: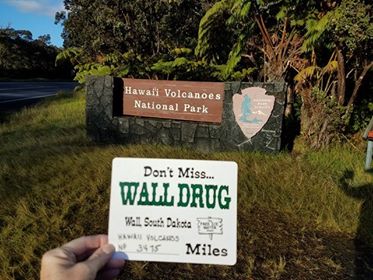 Miles to Wall Drug Sign: What would Wall Drug Store be today without our iconic "Miles to Wall Drug" signs plastered across interstates, highways, and even autobahns around the world? Our Miles to Wall Drug 7" x 5.5" signs are not only the perfect size to hang up anywhere you'd like to be reminded of your visit to Wall Drug Store, but they're the perfect price to stock up on to give to your friends and family! Looking for more souvenirs like magnets, cups, posters, and more to remember your trip to Wall Drug Store? Click here!
---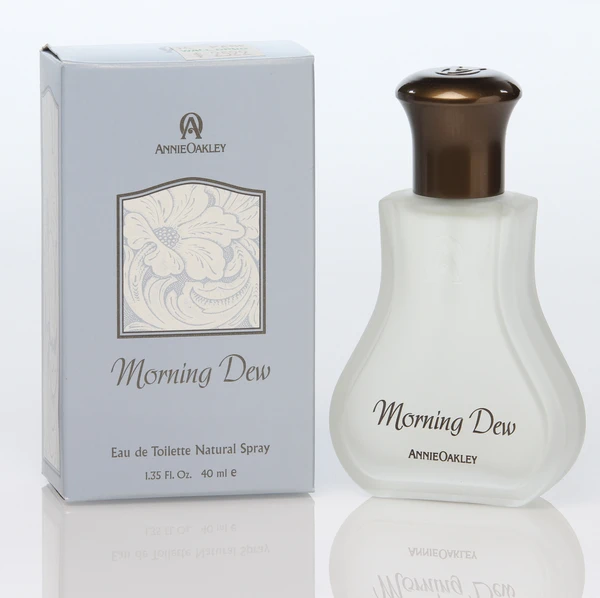 Morning Dew Eau De Toilette by Annie Oakley: We've always wondered what the signature scent of Wall Drug Store was – perhaps an aromatic mix of fresh donuts, Midwestern hospitality, home-cooked food, and friendliness? While we haven't quite captured the essence of scent we need to create a signature Wall Drug Store fragrance, our visitors absolutely LOVE our selection of fragrances from Annie Oakley – specifically Morning Dew. Perfect for mom, grandma, that special someone in your life, or even yourself, you'll wish you had ordered three bottles after you realize how much you like this blend of lilac blossoms and soothing spring rain. Not a lilac kind of person? No worries – you can shop our entire perfume selection online too!
---
Homemade Wall Drug Fudge: Just the thought of the fact that you can enjoy Homemade Wall Drug Fudge any day of the year, delivered to your home, has our mouths watering. From classic hits like huckleberry fudge to peanut butter chocolate, you simply can't go wrong with the gift of fudge, no matter of if the gift is for yourself or someone else. Don't see your favorite flavor listed online? Give the fudge shop a call at 605-279-2175!
---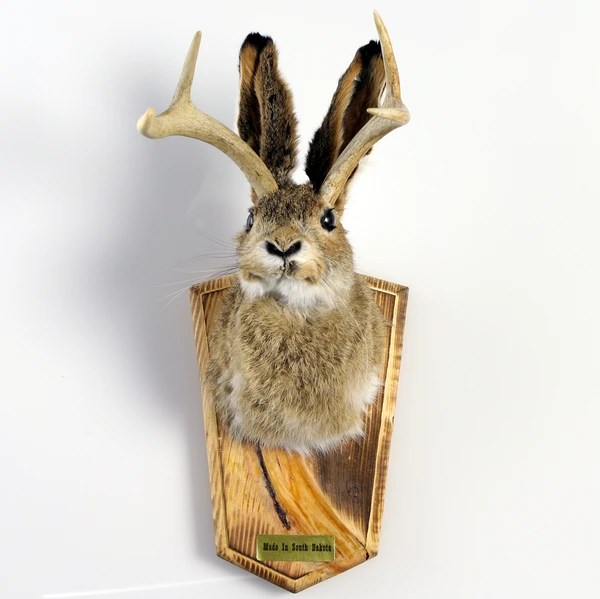 Jackalope Head Mount: Mounted Jackalopes are as much of a Wall Drug Store legend as our homemade old-fashioned donuts are! However, fitting one in your suitcase or carry-on can be quite a nuisance if you're traveling light, which is why we're proud to sell them in our online store. While our Jackalope Head Mounts often sell out faster than PlayStation 5 drops, you never know when we'll restock, so always keep an eye out! While you wait, we've got tons of other Jackalope merchandise available in our online store including baseball hats and more.
---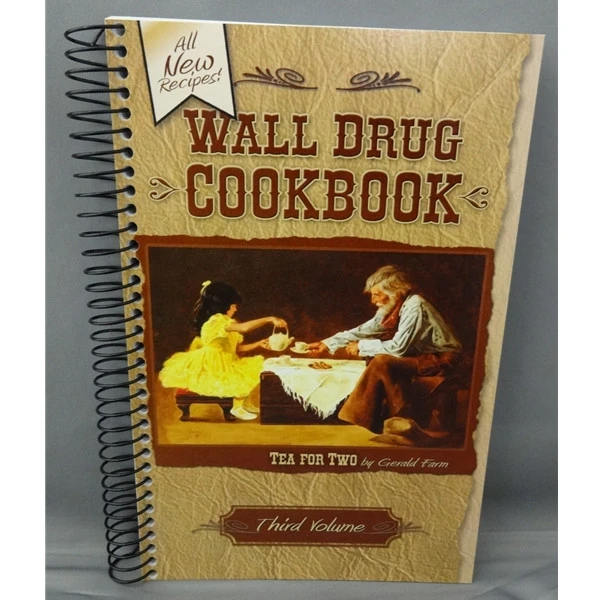 Wall Drug Cookbook Volume 3: They always say "food is the way to the heart" and we couldn't agree more. Enjoy a taste of Wall Drug Store by cooking up a recipe from the latest volume of the Wall Drug Cookbook! Bringing together longstanding Hustead family favorites and other creative recipes gathered from our friends and Wall Drug employees, we promise whoever receives this cookbook will find recipes that they absolutely love.
---
Looking for more fun products to remember your trip to Wall Drug? Visit our online store to check out more products. You never know what you'll find!
---
Last Modified: