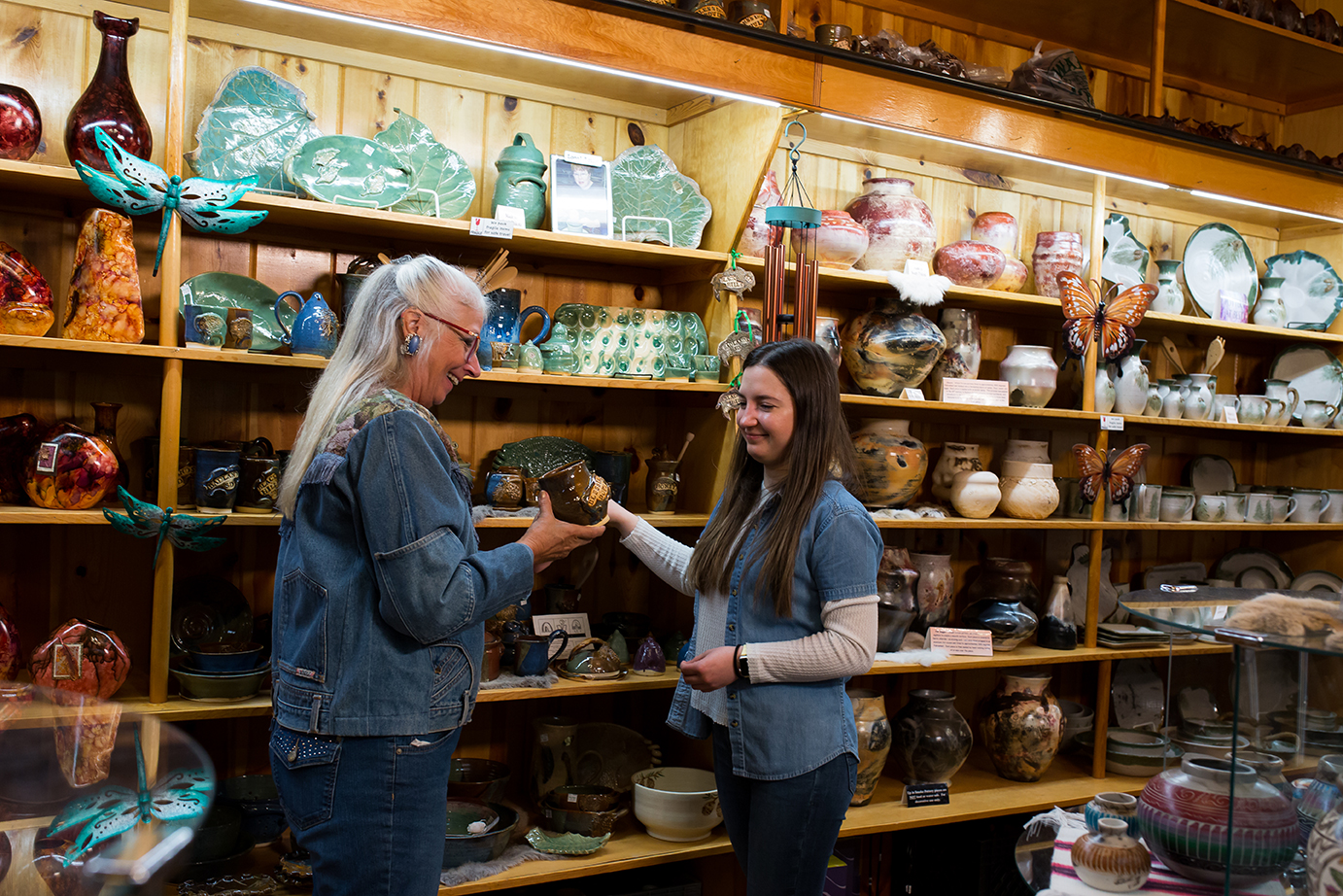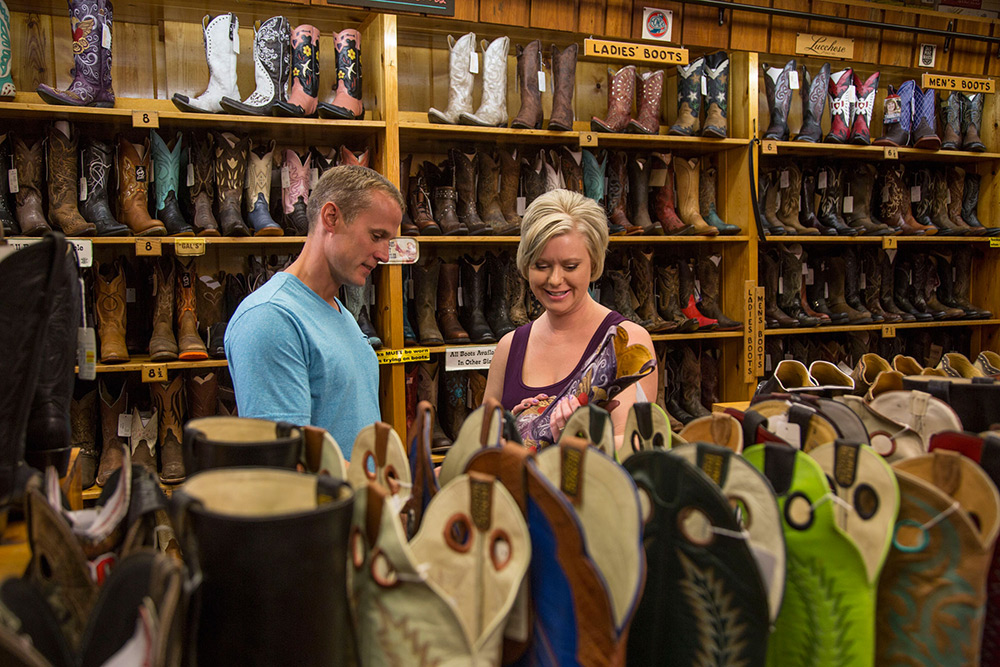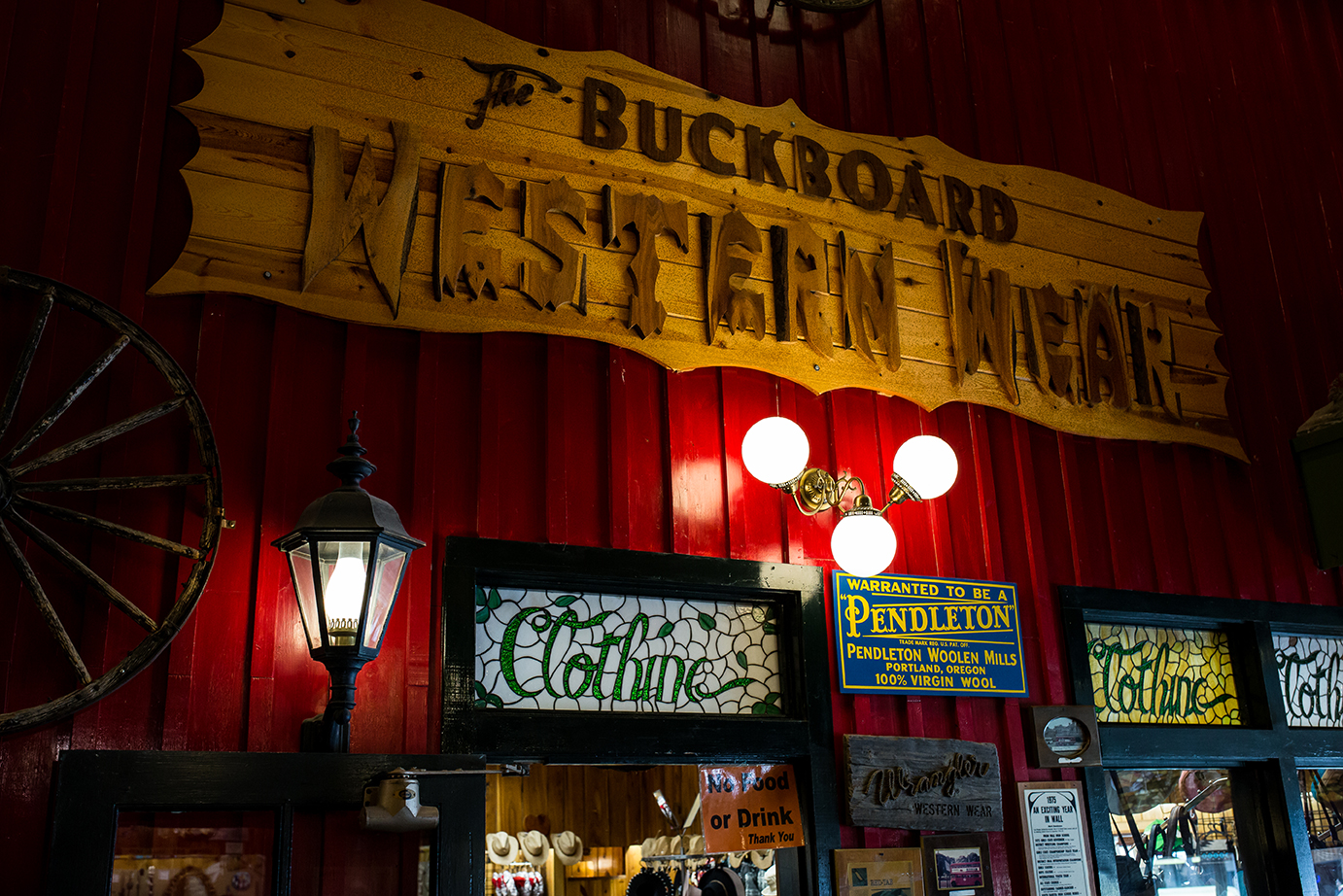 Not all souvenir shops can offer something for everyone, but at Wall Drug there's something for everyone in the family, including you! Wall Drug has a wide variety of souvenirs, art, clothing, and high-end, handcrafted regional specialty items, available in nearly 50,000 square feet of selling space. Wall Drug is home to everything travelers need, from over-the-counter drugs, batteries and phone chargers, to a traveler's chapel, t-shirts, and a wide variety of souvenirs. The Mall at Wall Drug Frontier Town features many handcrafted, regional items including Black Hills Gold jewelry, Western apparel and hats, leather boots and belts, and Native American jewelry.
Since 1931, Wall Drug has grown from a small pharmacy to a sprawling attraction offering thousands of items, ensuring there something for every visitor. Today, visitors to Wall Drug can find a replica of Mount Rushmore for the children, and a high-end, handcrafted $400 pair of alligator boots and original Black Hills Gold jewelry for themselves.
At the Wall Drug Mall, visitors will enjoy the Hole in the Wall Bookstore, Calamity Jane's Jewelry Emporium and Black Hills Gold, Buckboard western apparel and hats, Minnetonka Moccasins, kids' Western apparel, camping and trail outfitters and more.
The Wall Drug Backyard is home to the Mining Company rock shop, Shooting Gallery Arcade & Little Britches Toy Emporium, and Prairie Parlor. For the young rock hunters who don't find the right rock at the Mining Company rock shop, a panning and mining experience is available for realistic hunting for gems and fossils in the sluice.
One attraction you won't want to miss while visiting Wall Drug is the Apothecary Shop and Pharmacy Museum. The storefront to this attraction is a replica of the original 1931 Wall Drug store. Inside the operating pharmacy, visitors enjoy the antique pharmacy display while purchasing bath and body products and other pharmacy necessities.
Looking for a state collectible item? Souvenir that you wish you would have purchased? A sweet smelling, Western-themed apothecary creation? Our online store has that and much, much more. Browse our gallery of online merchandise.