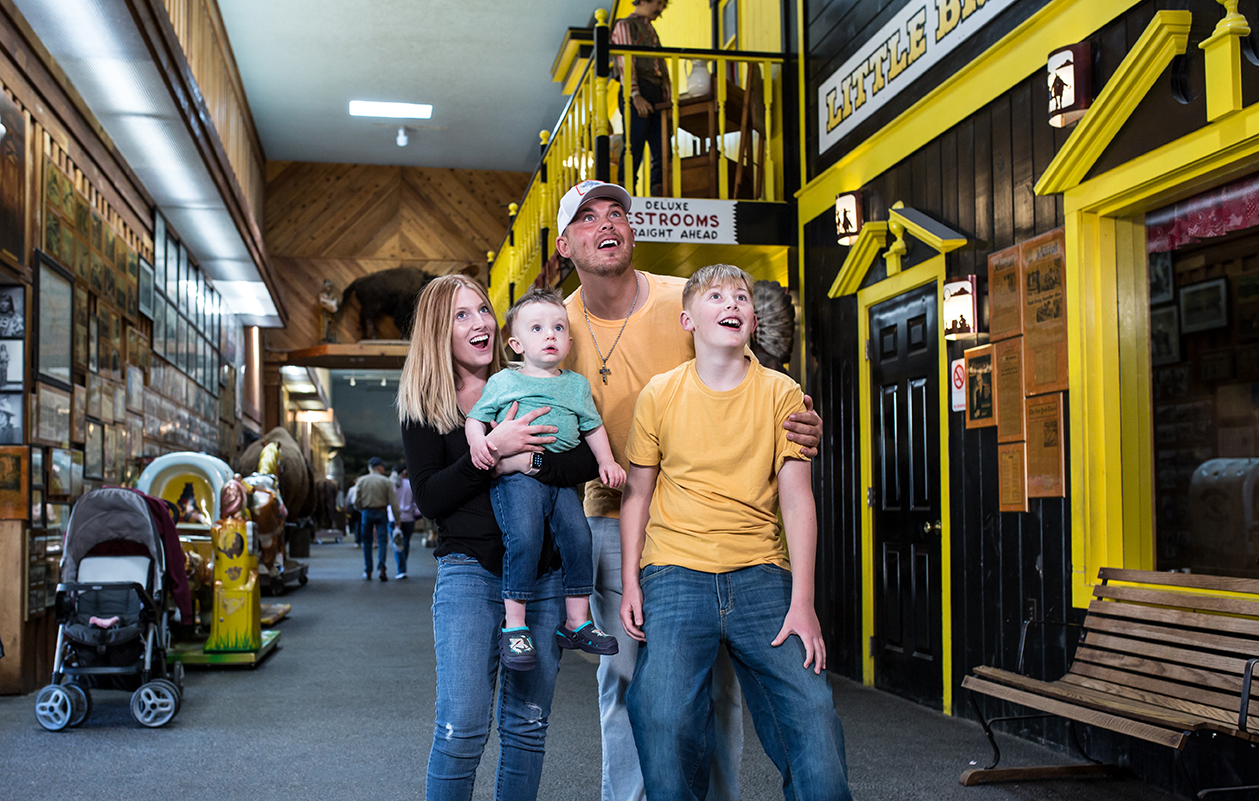 There's plenty to do at Wall Drug for young and old alike. Whether you're stopping at Wall Drug for a meal, handmade donut, or just the free ice water, take a moment to stretch your legs and enjoy the many activities available.
You won't want to leave Wall Drug without a photo to remember your visit! Photo opportunities at Wall Drug are available with a Jackalope, Buckin' Bronc, Mini Mount Rushmore, and a 6-foot Rabbit. In the Wall Drug Backyard, historical photos are always a family favorite.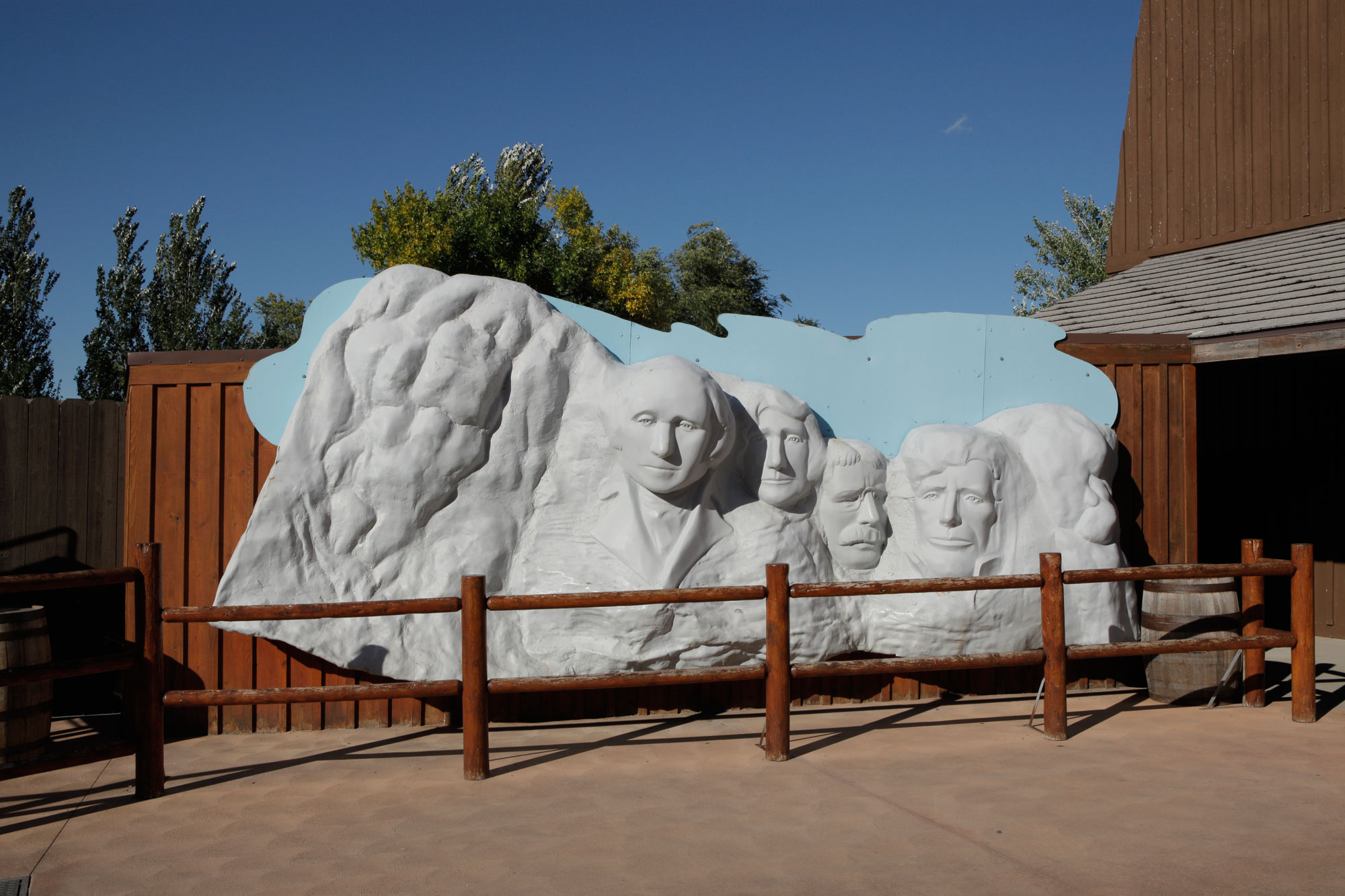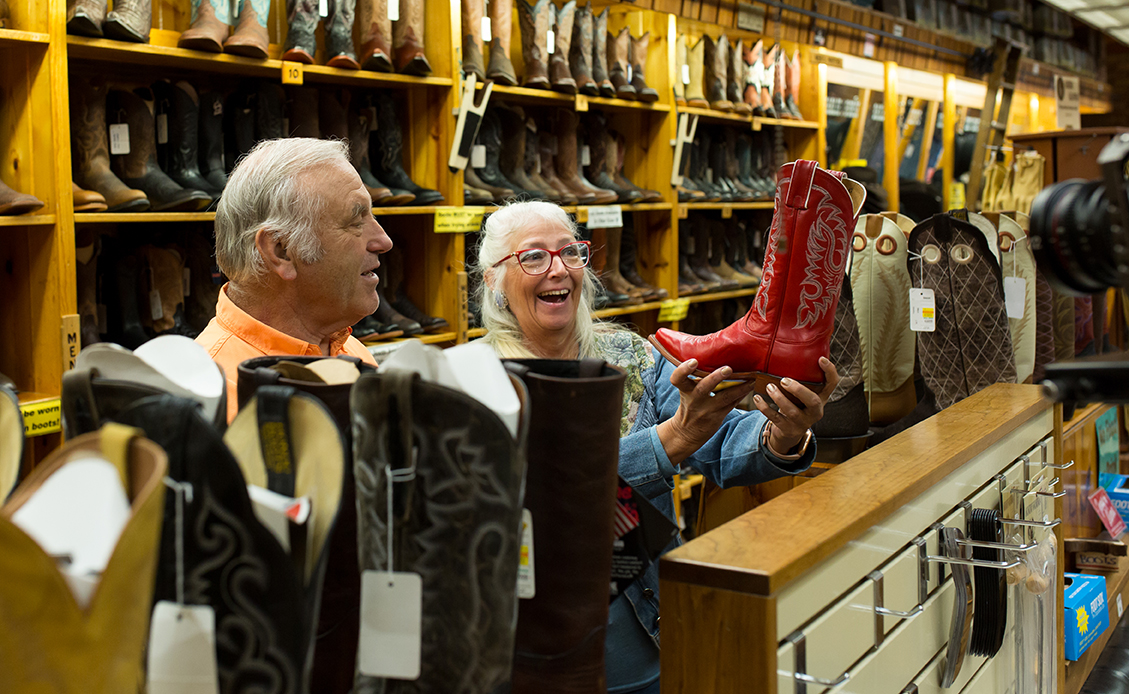 At the Wall Drug Mall, visitors will enjoy the Hole in the Wall Bookstore, Calamity Jane's Jewelry Emporium and Black Hills Gold, Buckboard Western Apparel and Hats, a variety of shoes from Minnetonka Moccasin Company, kids' Western apparel, camping and trail outfitters and more. Everything from small tourist items to high-end retail Western wear is available at the Wall Drug Mall.
Don't miss the Wall Drug Backyard. In the Backyard, the kids can cool off at the Train Station Water Show, which features jumping jets perfect for splashing. Young ones will have a blast taking a photo with a roaring T-Rex, in front of a miniature Mount Rushmore, or while taking a ride on the giant Jackalope.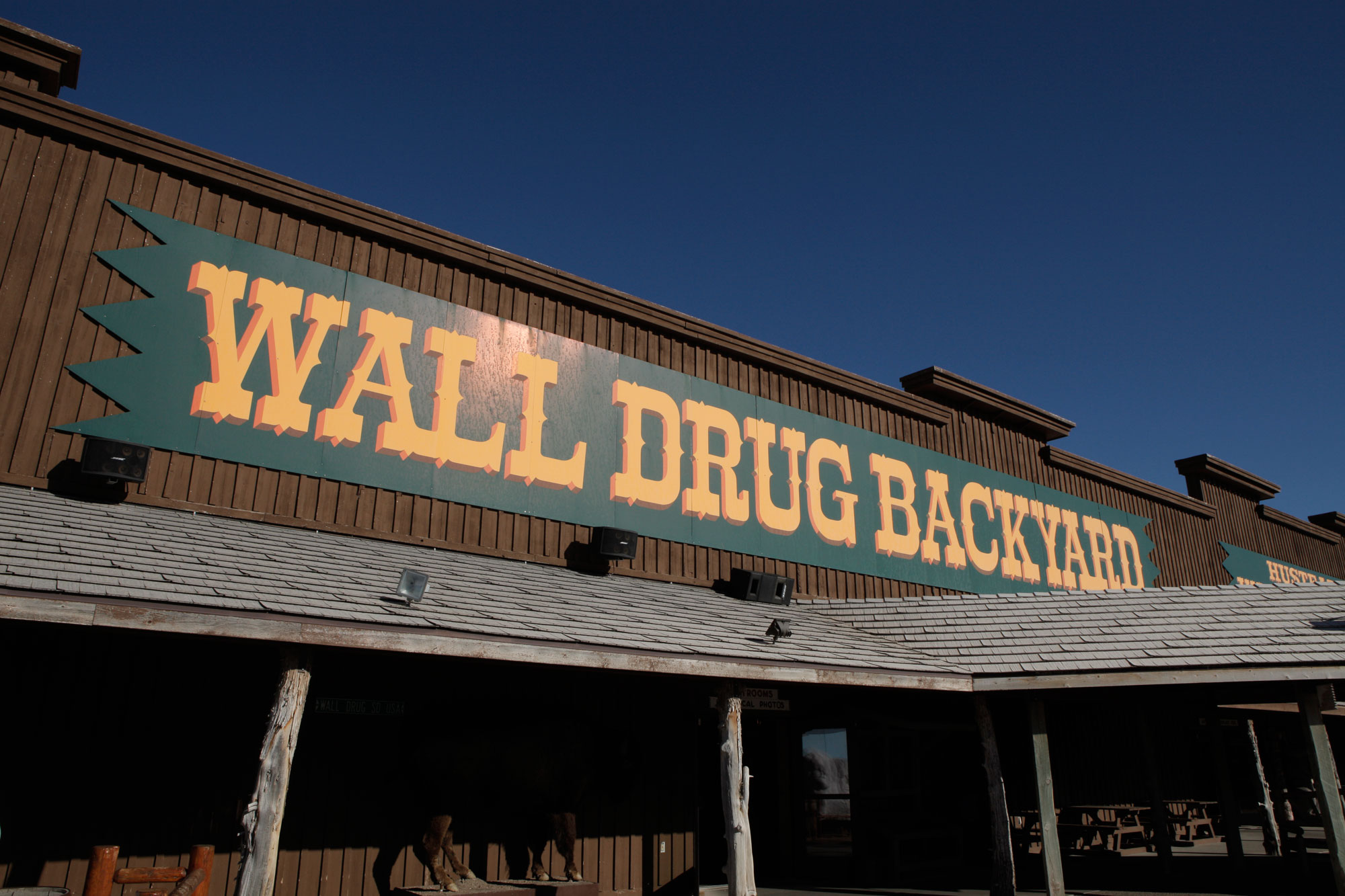 Mom and Dad can enjoy some relaxing time in the courtyard with a cup of gourmet coffee and a snack from the Prairie Parlor in the Backyard, or by taking a stroll through a Backyard building displaying more than 1,400 historical photos.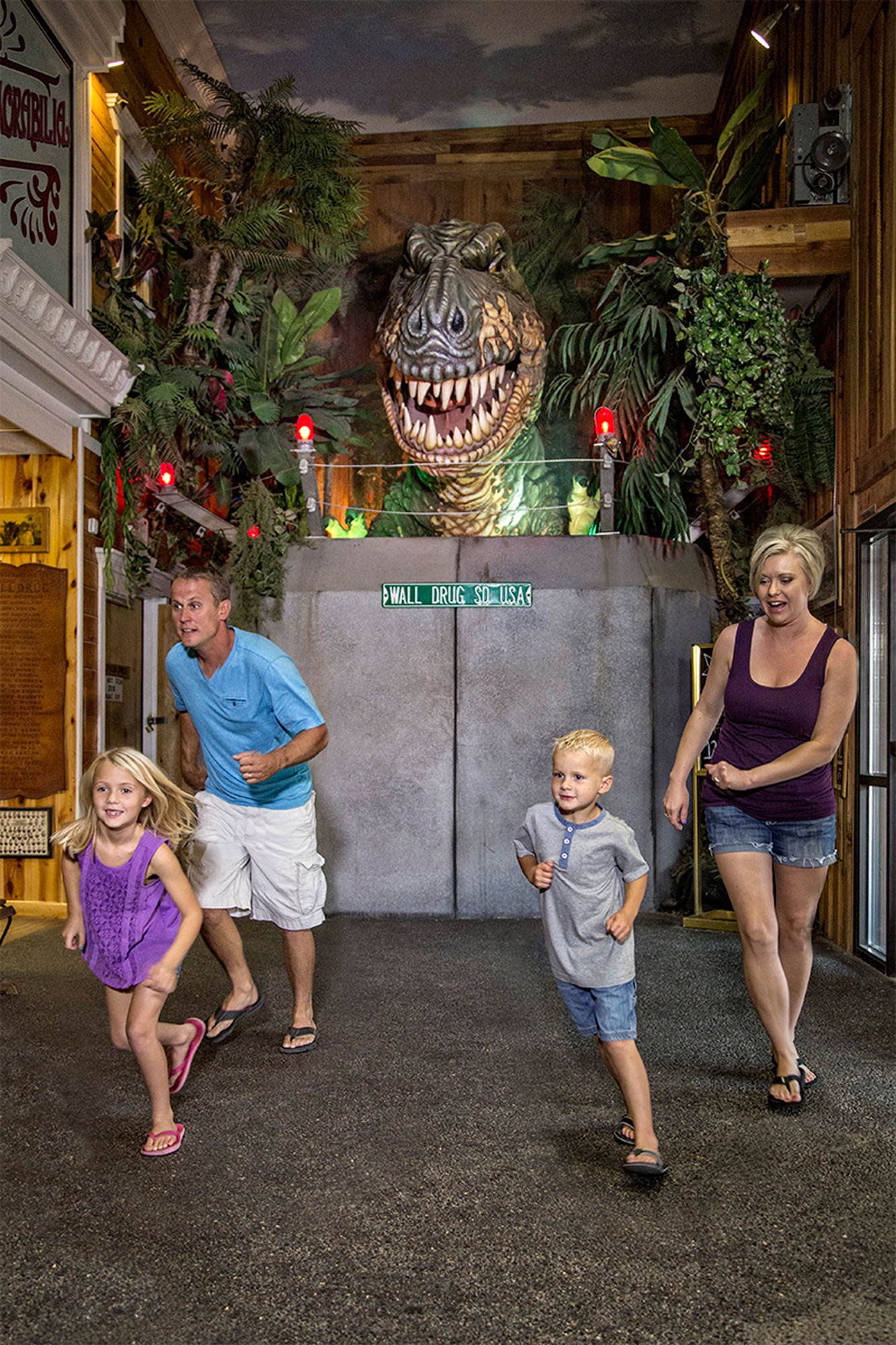 Wall Drug's Western Art Gallery Restaurant seats more than 500 people and is known for its famous homemade donuts and rolls, hot beef sandwiches, buffalo burgers, and 5-cent coffee. Visitors to the restaurant can relax and enjoy a glass of wine with a meal from a complete menu of breakfast, lunch, and dinner items, including a full kids' menu.