Join the Family at Wall Drug!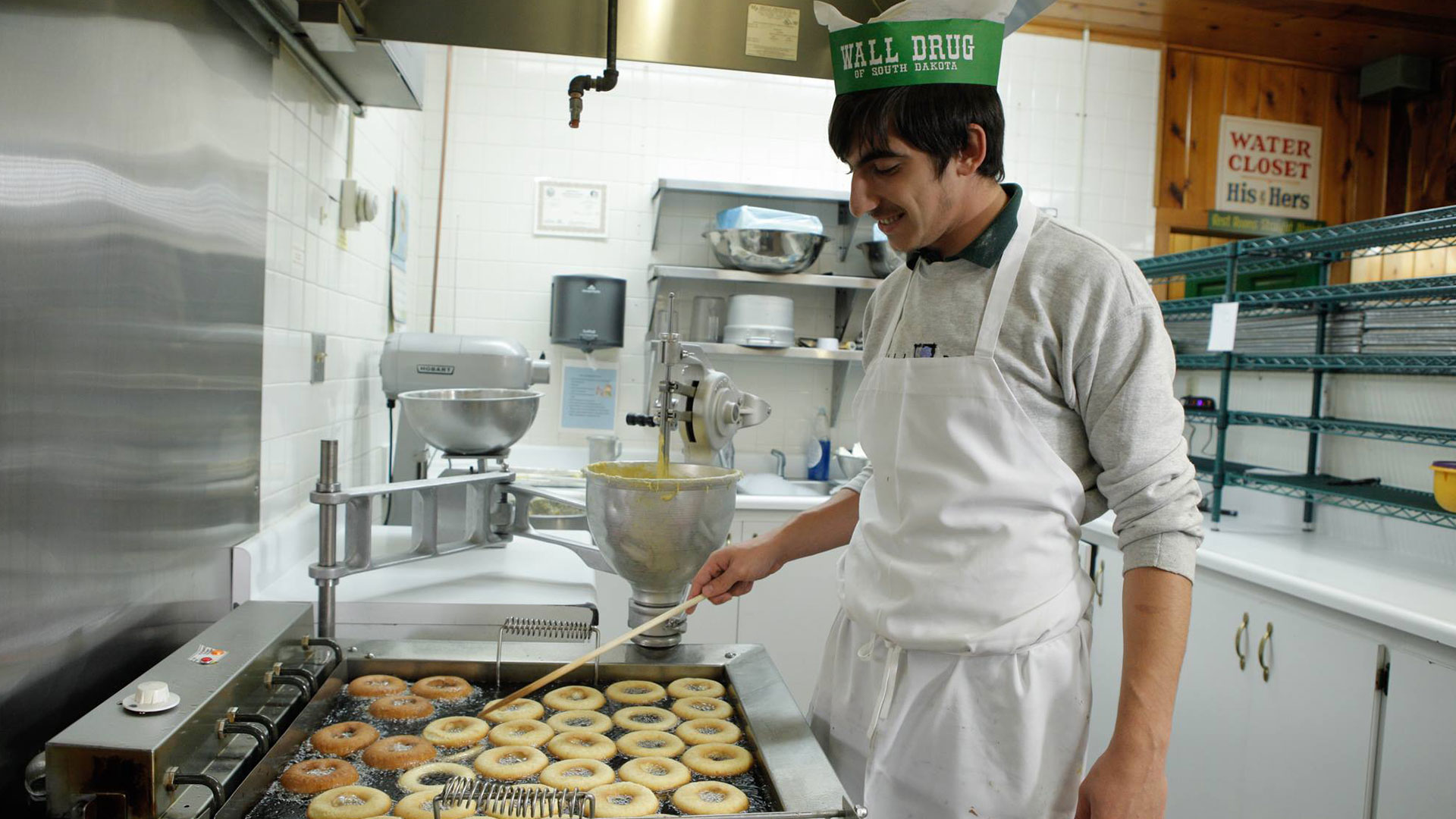 Year Round and Seasonal Positions Available

Employment is available in 3 different areas:
(1) Retail Sales
(2) Restaurant Staff
(3) Maintenance
FUN work environment
Attractive pay
Opportunities for overtime
Excellent references available for future jobs
Uniform tops provided - wear your own jeans or black dress pants.
25% discount on all items except food, tobacco & sale items
Safe Community
Complimentary Black Hills & Badlands Passes
Opportunities to make lifelong friends
Click below to fill out application and get more information:
Have you ever considered working in the western part of South Dakota? Look no further than a job at the world famous Wall Drug! Experience a position that offers a fun opportunity for everyone. Working at Wall Drug means carrying on a family tradition that dates back to the 1930s. Customer service, the highest of ethics, teamwork, and dependability are expected of the hundreds of men and women employed at Wall Drug.
Wall Drug offers both seasonal and year-round employment opportunities for students and adults. Employees will enjoy attractive pay, a fun work environment, in-store discounts, housing accommodations, access to local events, and a family-friendly, respectful work environment. If you're ready to work hard in a great work environment, join the team at Wall Drug!
Employment is available in three areas:
Retail Sales
Restaurant Staff
Maintenance