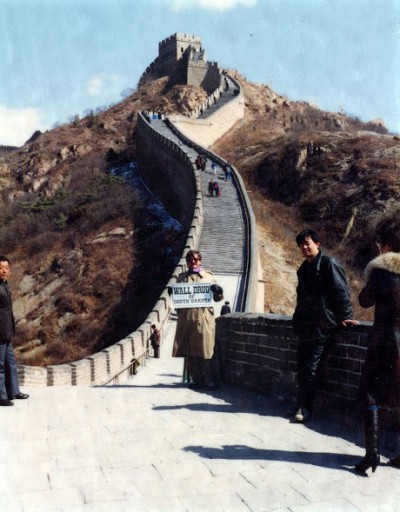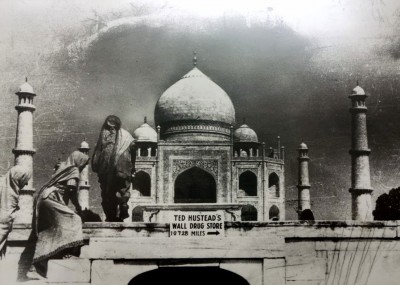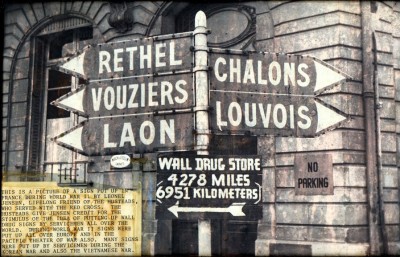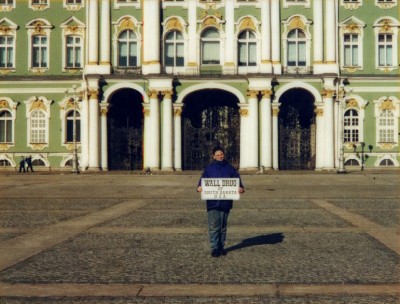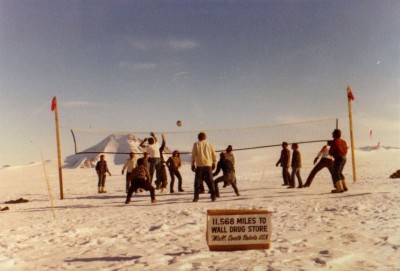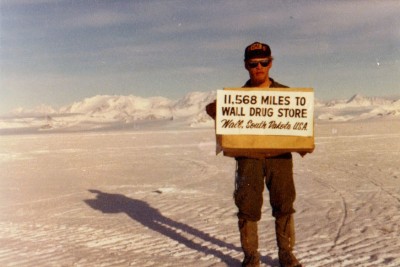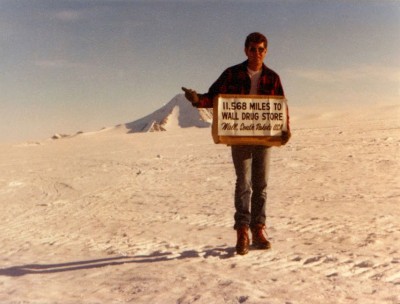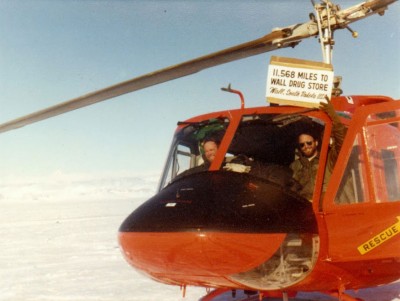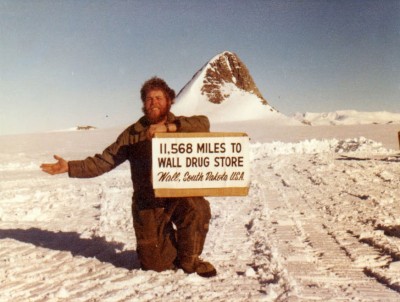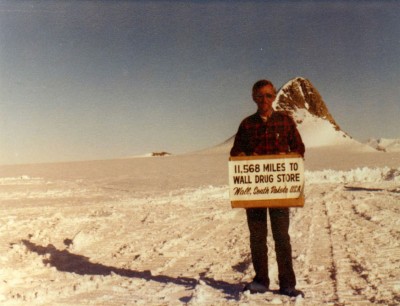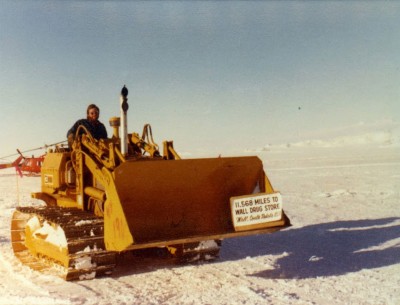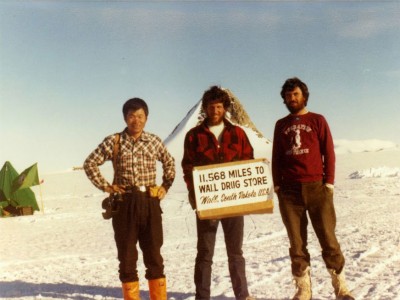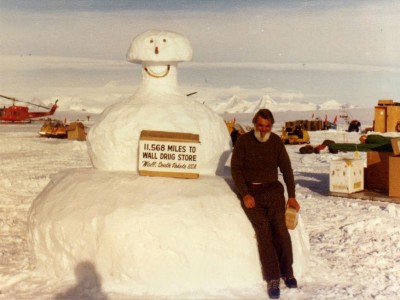 Wall Drug wasn't always a major attraction, drawing 2 million visitors a year to the city of Wall. In 1936, after nearly five years of operation, Dorothy and Ted Hustead were near the end of a five-year commitment they had made to establish Wall Drug as a successful drug store. But Dorothy had one idea, and it ended up being the only seed that was needed to make Wall Drug a success, as well as one of the biggest attractions in South Dakota.
Dorothy's idea was to place a sign on the busy Route 16 to draw people to the drug store. Thanks to her catchy and simple jingle - "Get a soda/get a beer/turn next corner/just as near/to Highway 16 and 14/free ice water/ Wall Drug" – the cars started rolling in and haven't stopped since.
By the end of the first summer, thanks to the simple sign on Route 16, Ted Hustead had scouted routes, worked with landowners, and erected signs more than 20 miles away from his soon-to-be famous drug store in Wall.
"We never put them up without permission," Ted Hustead said in the history of Wall Drug. "I always offered them something, paid yearly cash rent and kept a record. I was quite pleased, back in the old days. People would say, 'Oh, you don't need to pay us anything. Those signs aren't going to hurt anything.' It still happens. We always send them a box of candy or something."
Over the years, Hustead's Wall Drug signs could be seen in sites as distant as Morocco, Amsterdam, and London, and during World War II, American G.I.s carried the Wall Drug message across the globe, proclaiming how many miles it was back to Wall Drug.
Sometimes, the signs led to much more. For instance, while vacationing in London, Ted Hustead hung a sign in the London Underground informing commuters Wall Drug was only 5,160 miles away, and if they wrote, they'd receive free information about South Dakota, the Wall Drug Store and the Badlands. The London billboard prompted between 12 and 20 letters a day, capturing the attention of several British newspapers and ultimately landing Ted an interview with the BBC.
The money the Husteads spent on sign advertising was offset by the interest the signs created in Wall Drug, as well as all of the newspaper and magazine stories the signs resulted in.
Billboards became a staple of Wall Drug and the signs remain hand-painted to this day. Weary travelers crossing South Dakota are well informed of how many miles it is to Wall Drug - and its still-free ice water.
Do you have a Wall Drug sign photo you would like to share with us? Send your photo to walldrug@gwtc.net or use the hashtag #MilestoWallDrug.
Hand-Painted Signs
Hand-painted signs lead the way to Wall Drug!