Ten Things You Didn't Know About Wall Drug Store
– By Wall Drug Store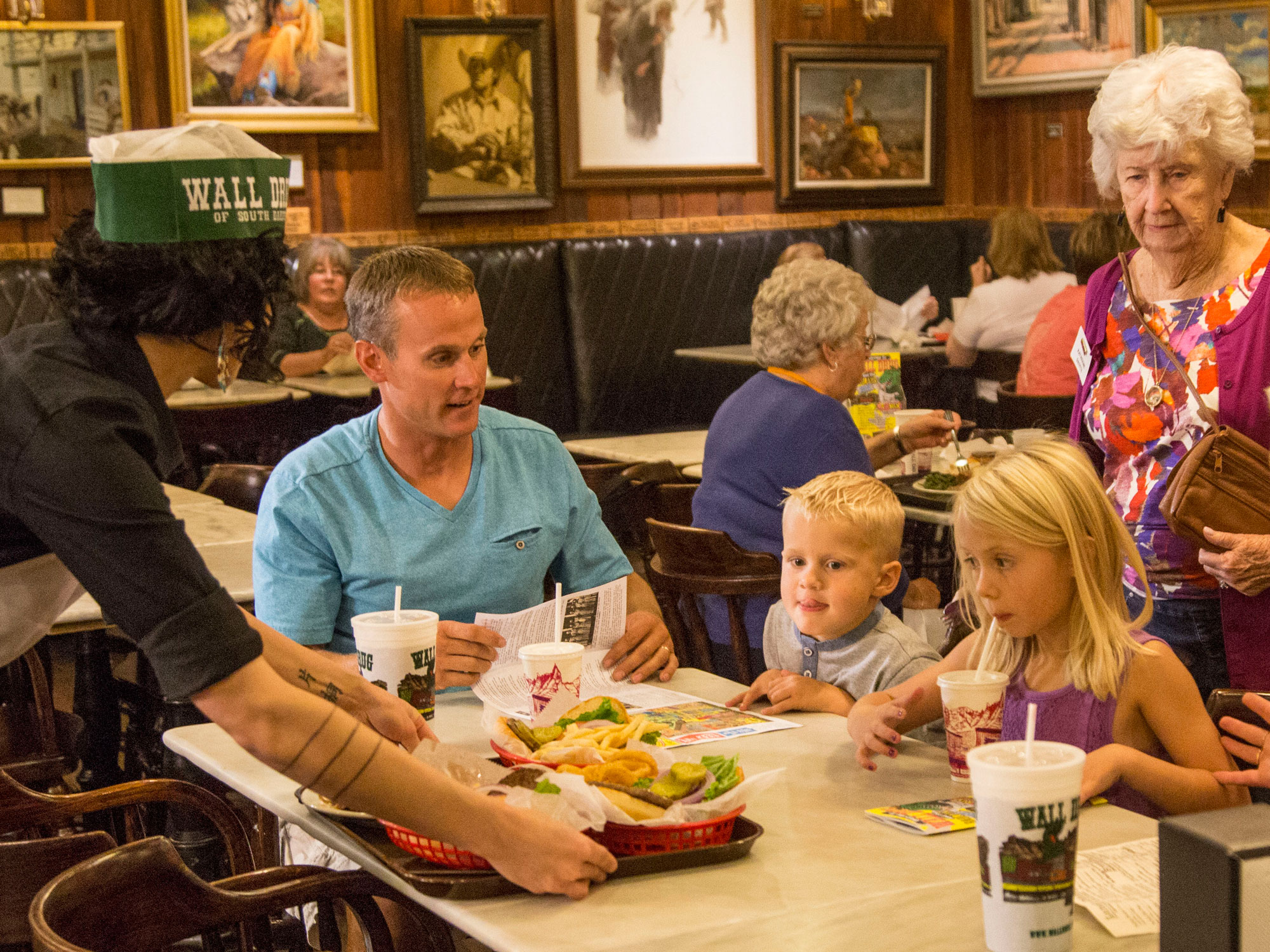 Whether you've visited once or one hundred times, there's always something new to learn about Wall Drug Store. As we wrap up our 90th year, we're here to share some of our favorite Wall Drug Store facts that you never knew!
1. Wall Drug Store was bought using the $3,000 inheritance Ted Hustead received from his father: It's hard to imagine trying to open a business for only $3,000 today, but back in 1931, Dorothy and Ted Hustead struck gold with the bit of money Ted received in his inheritance and Dorothy's genius advertising idea. Little did they know in 1931 that Wall Drug Store in the small town of Wall, South Dakota would go on to cement itself as an iconic landmark known world-wide. From a small drugstore to the mega attraction Wall Drug Store is today, we're sure glad Dorothy and Ted took a chance on opening Wall Drug!
2. Wall Drug Store was almost New Effington Drug Store: If it weren't for the wise words of a Nyal salesman by the name Joe Miltenberger, the Husteads may have never found themselves opening a business in the town of Wall. Initially, the Husteads had intended to purchase a pharmacy in New Effington, South Dakota, but a long conversation into the night with Miltenberger prompted them to go and see the store in Wall. Looking to set up shop in a community with a Catholic Church and good school, Wall ended up being the perfect chance encounter. The rest is history.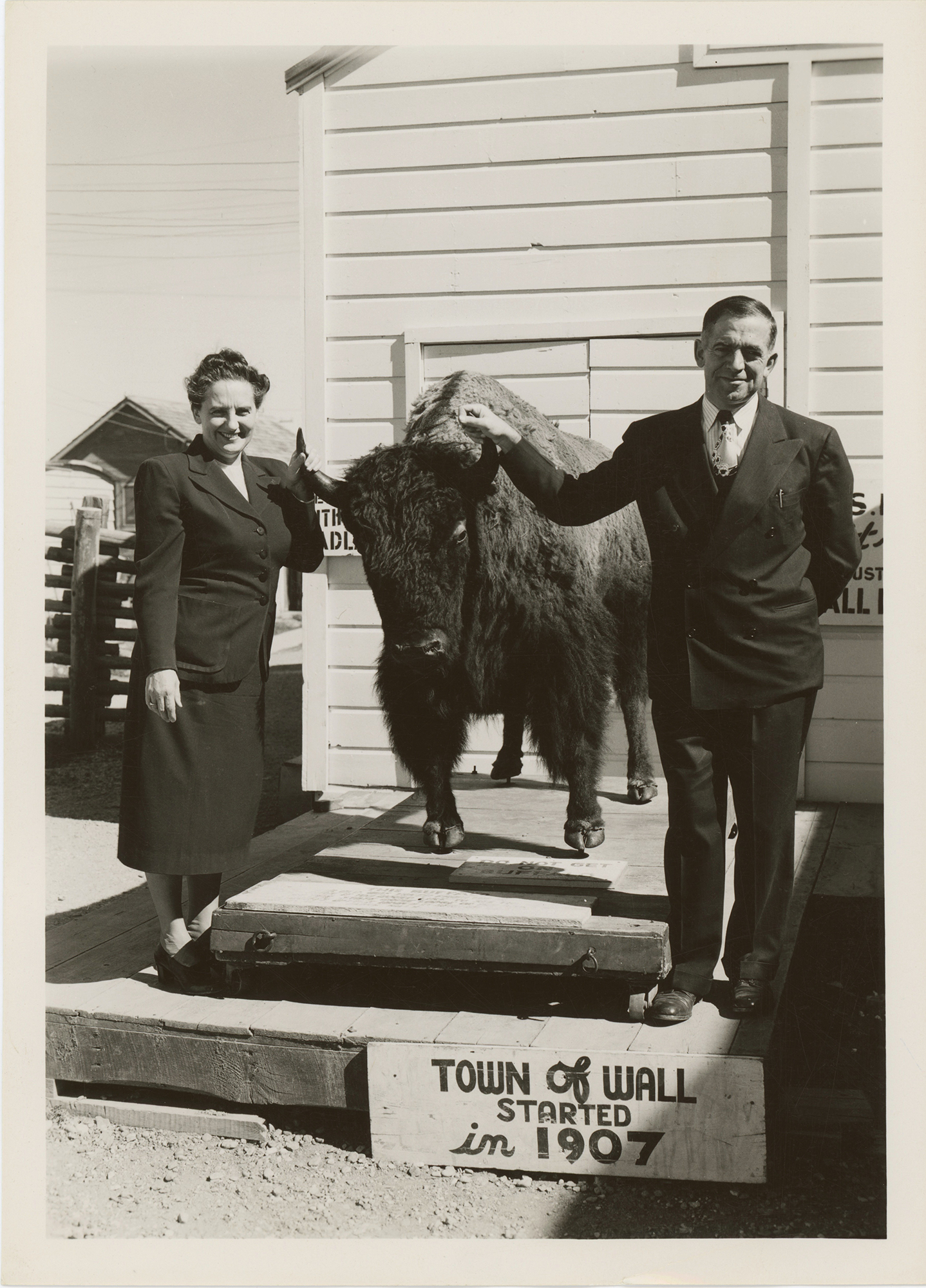 3. The original Wall Drug Store was only a small 24-foot by 60-foot building when it first opened: Today, Wall Drug Store spans almost an entire block of the downtown district of Wall, but back in 1931, Hustead Drug Store only occupied a single lot. For the first six-and-a-half years, the Husteads even lived in the back of the drugstore, separated from the store by only a curtain. Today, Wall Drug Store has grown to a 76,000 square foot paradise, and we still fill prescriptions in a replica of the original pharmacy.
4. The first basic Wall Drug Store sign simply read "Free Ice Water – Wall Drug – Wall, S.D.": It can't get better than a refreshing glass of cold ice water after traveling on a dusty road! This ingenious sign design dreamt up by Dorothy Hustead sparked a wildfire of business and served as a catalyst to the iconic billboard marketing we're well-known for today. If you're curious to learn more about the story of our signs, check out this blog article!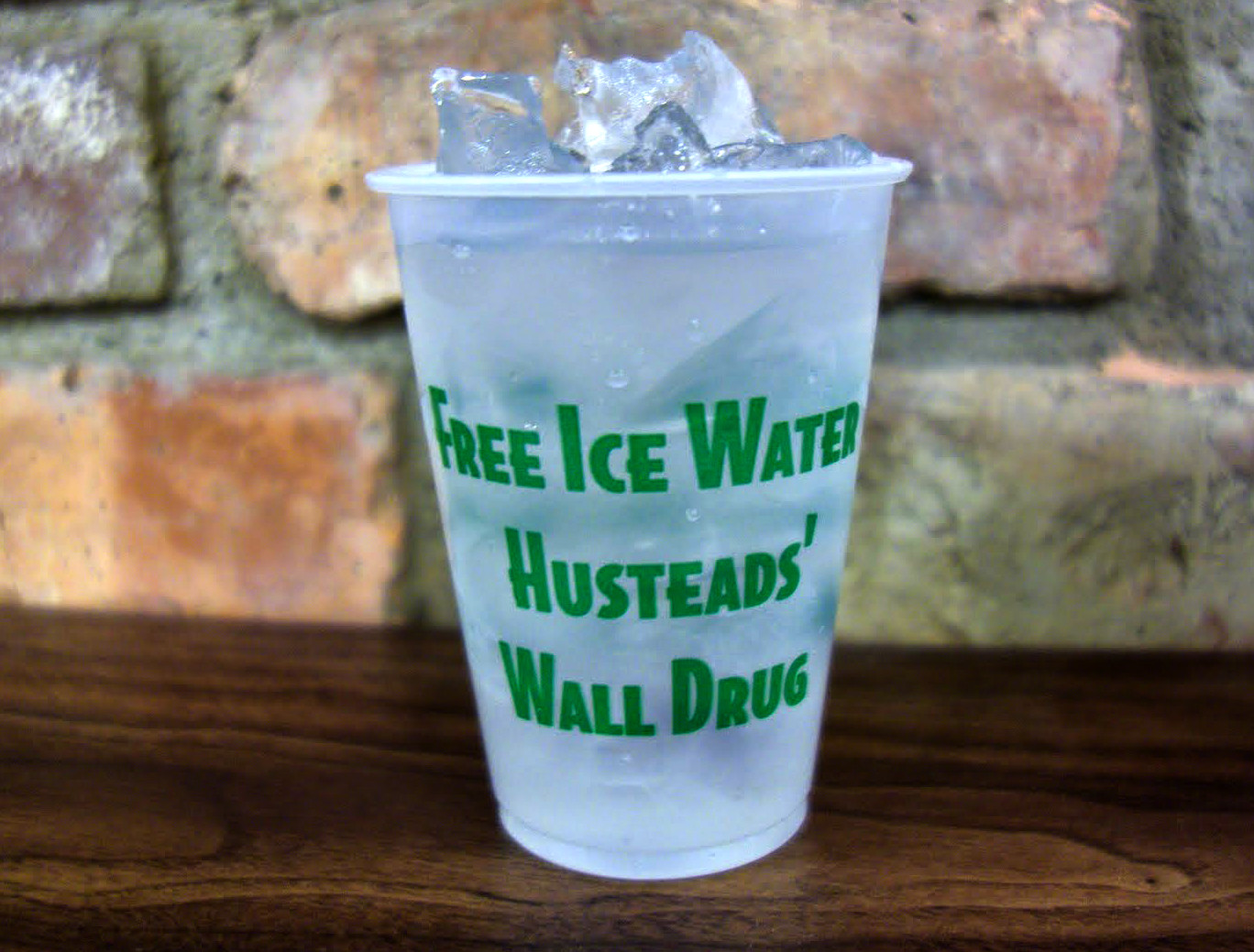 5. The original Wall Drug Store was actually across the street from the present-day location: After only 11 years of business in the 24x60 pharmacy, the Husteads were ready for an expansion to accommodate the growing needs of their customers. As such, the Husteads purchased an unused community hall, doubling the size of the store – yet the new building remained just as crowded as before. Today, this area of Wall Drug Store still houses our Drug Counter where you can get over the counter medication, toiletries, sunglasses, and more!
6. Wall Drug's operation grew so large that the Husteads purchased an ice business: How can you advertise free ice water without ample ice to serve your patrons? To combat a growing need for ice throughout the year, the Husteads purchased Sebade's ice business, running the business on the side until they purchased the second ice-making machine in the state of South Dakota some years later. Along with this, the Husteads transported clean drinking water to town until safe, potable well water could be provided to the town of Wall.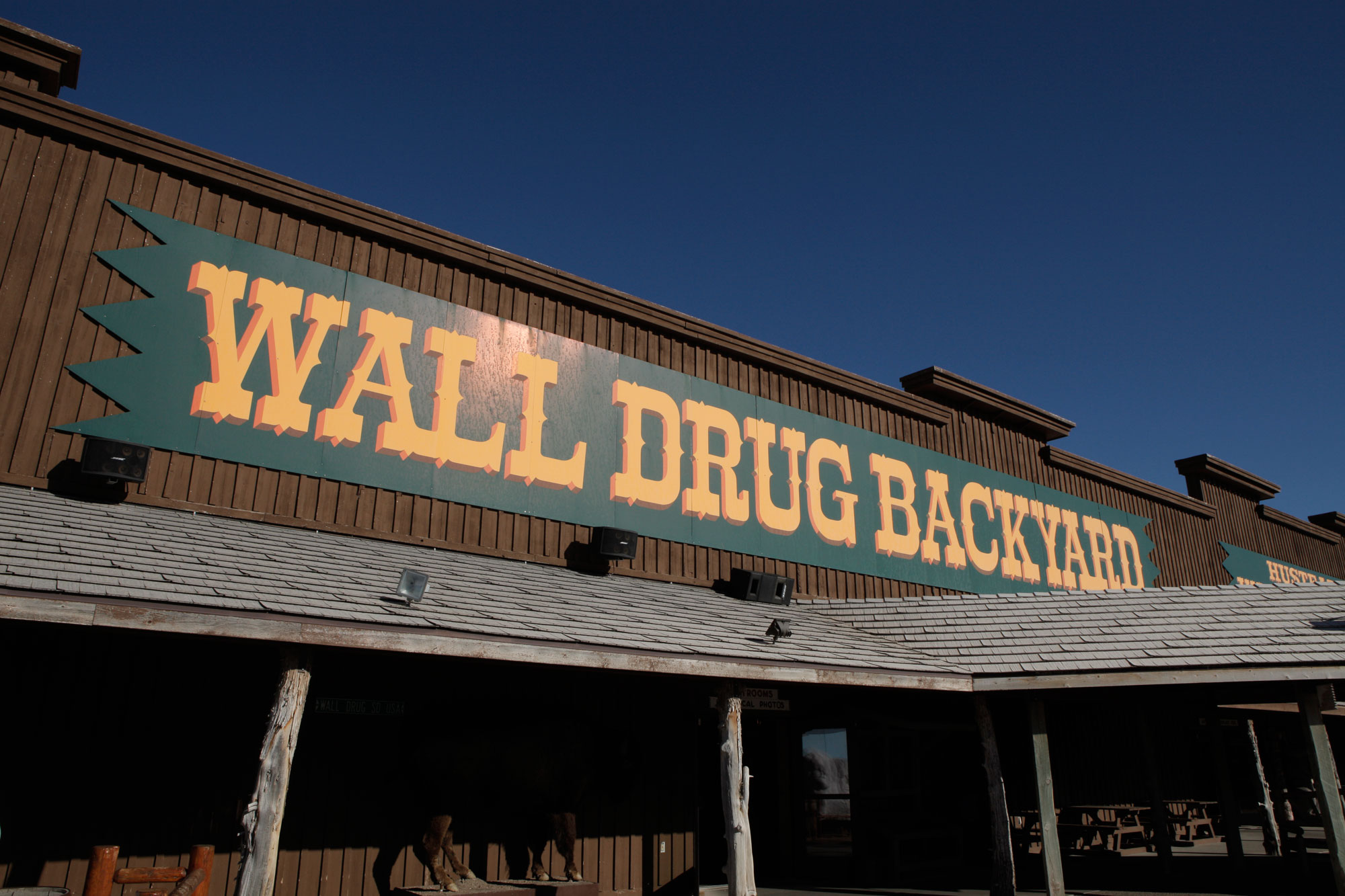 7. You can find nine exclusive collections of historical photos in The Backyard: Featuring over 1,400 photos depicting South Dakota and surrounding areas from the 1870s through the 1930s, the Wall Drug Store Backyard offers visitors the opportunity to take a step back in history and see our beautiful lands as they were over 100 years ago. How cool is that?!
8. The center pillar in the Art Gallery Cafe was carved into a 187-year-old cedar tree: Carved by artist Ken Vance of Louisville, Ohio, the wooden pillar that stands in the Art Gallery Café today is older than we are, and it was already 187 years old when it was carved in 1974! This pillar features the carved likeness of Butch Cassidy and the Sundance Kid. You can also find two more carved pillars in the adjacent dining room depicting Gall, Crazy Horse, Spotted Tail, and Red Cloud, an homage to these great Native American chiefs. These four carvings come from two trees a bit younger than the first pillar, as they were only 178 years old and four feet in diameter when carved in 1974.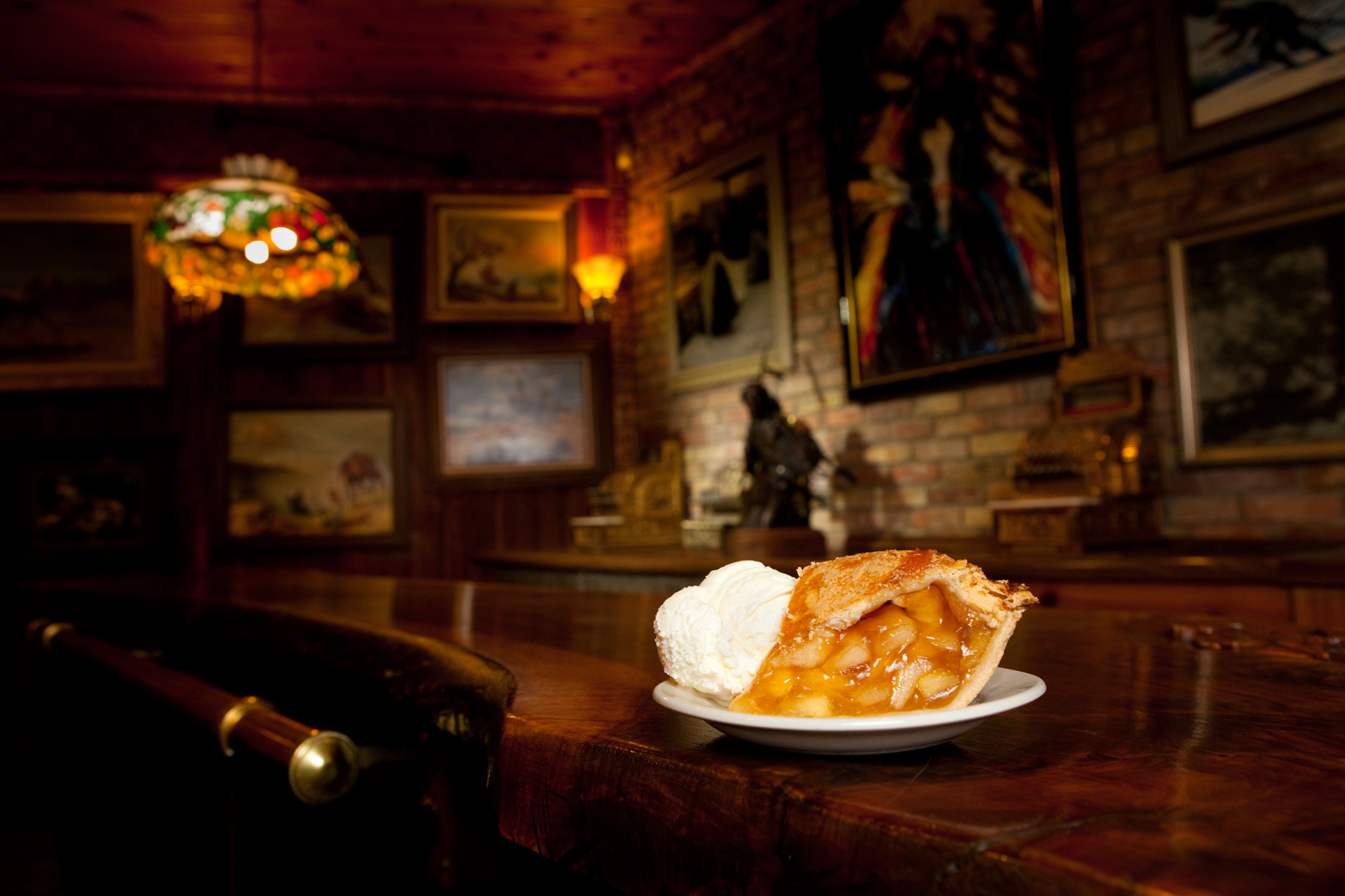 9. Wall Drug Store sells over 200,000 slices of pie every year: Who doesn't love a scrumptious piece of homemade pie, baked to perfection at Wall Drug Store? With our three delectable flavors of cherry, apple, or blueberry, you may just have to order more than one slice! Want to make our pie even more irresistible? Order pie ala-mode and get a scoop of creamy homemade ice cream added on top. What a treat!
10. Wall Drug Store sells nearly one million homemade donuts every year: Our famous homemade donuts are truly a staple of Wall Drug Store. With the help of our brilliant team members, we're able to produce fresh donuts on a daily basis to keep up with the cravings of our customers! Each donut comes from a small batch, hand cranked straight into the fryer, impeccably cooked, lovingly hand frosted, and served with a smile. With all that love, our donuts are practically irresistible!
-
Curious to learn more about our unique history? Check out The Wall Drug Story book, which offers an incredible glimpse into our story!
---
Last Modified: