The History of Wall Drug Store's Famous Traveler's Chapel
– By Wall Drug Store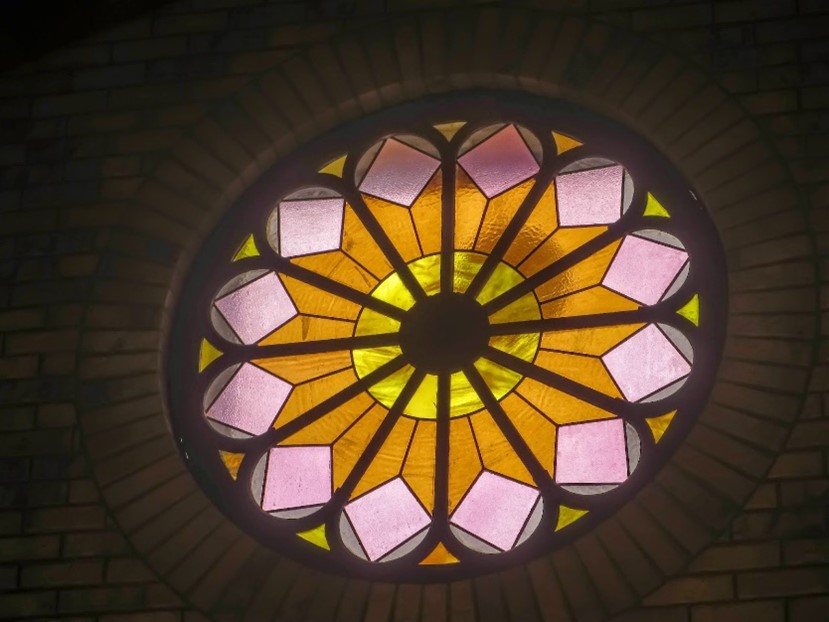 Tucked away in the middle of the Western Mall is a quiet little chapel. This Travelers' Chapel goes unnoticed by many, but for others it is a quiet sanctuary to escape the hustle and bustle of their busy day. But how on earth did a chapel become part of Wall Drug Store's Western Mall?
Well, it was all Bill's idea. You see, after he graduated with his pharmacy degree and moved back to Wall in the 1950's, he was on a crusade to "develop the store into something special, to make Wall Drug a good deal for the traveler." Soon after his arrival, the changes started. First came the cafeteria, and then in the 1970's they started building the Western Mall Frontier Town. Finally, in 1985, the Travelers Chapel was completed.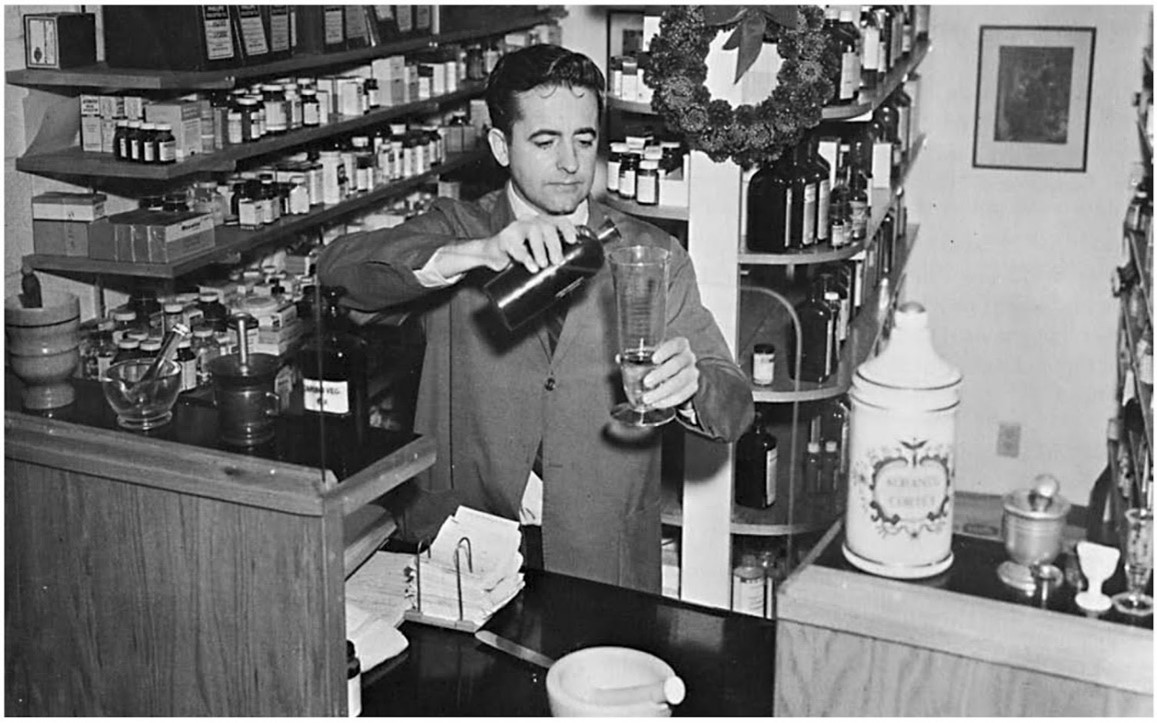 Although the Traveler's Chapel was patterned after a chapel built by Trappist Monks in Dubuque, IA, in 1850, Bill also wanted to make it an homage to the South Dakota area. The walls are constructed of South Dakota brick, the ceiling is cedar, and the floor is red oak. The altar is solid walnut. On the altar are two candle holders in honor of Ward Van Horn, deceased, who donated them to the chapel.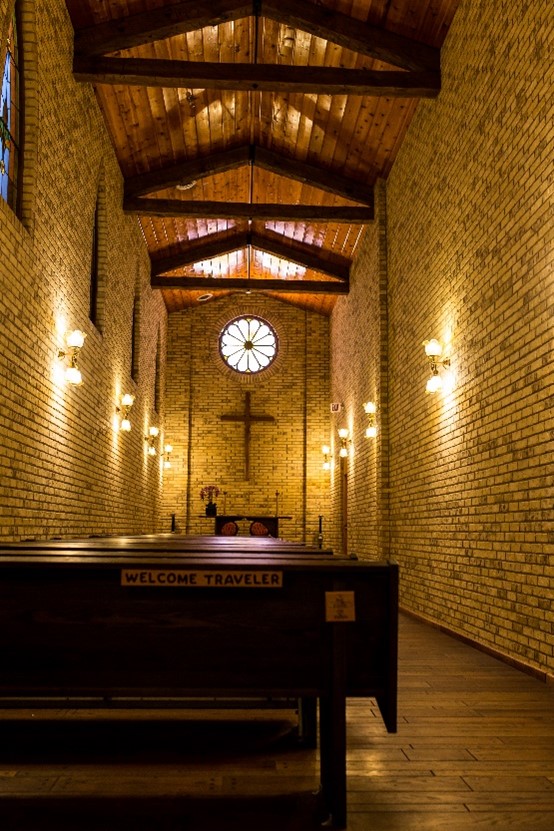 The Travelers Chapel features five beautiful stained-glass windows that were salvaged from a church built during the turn of the twentieth century in our state capitol of Pierre, SD. With over 120 years of history, what stories these beautiful windows could tell!
Today, the Travelers Chapel is still used by locals and tourists alike. Not only do people stop by to pause and reflect while they travel, but the community also gathers here during Holy Week for special church services led by the pastors of local churches.
Whether you are just passing through or staying for a while, we hope that you can enjoy a moment of peace during your visit.
---
Last Modified: