Wall Drug Store Road Trip Essential Listening: A Playlist
– By Wall Drug Store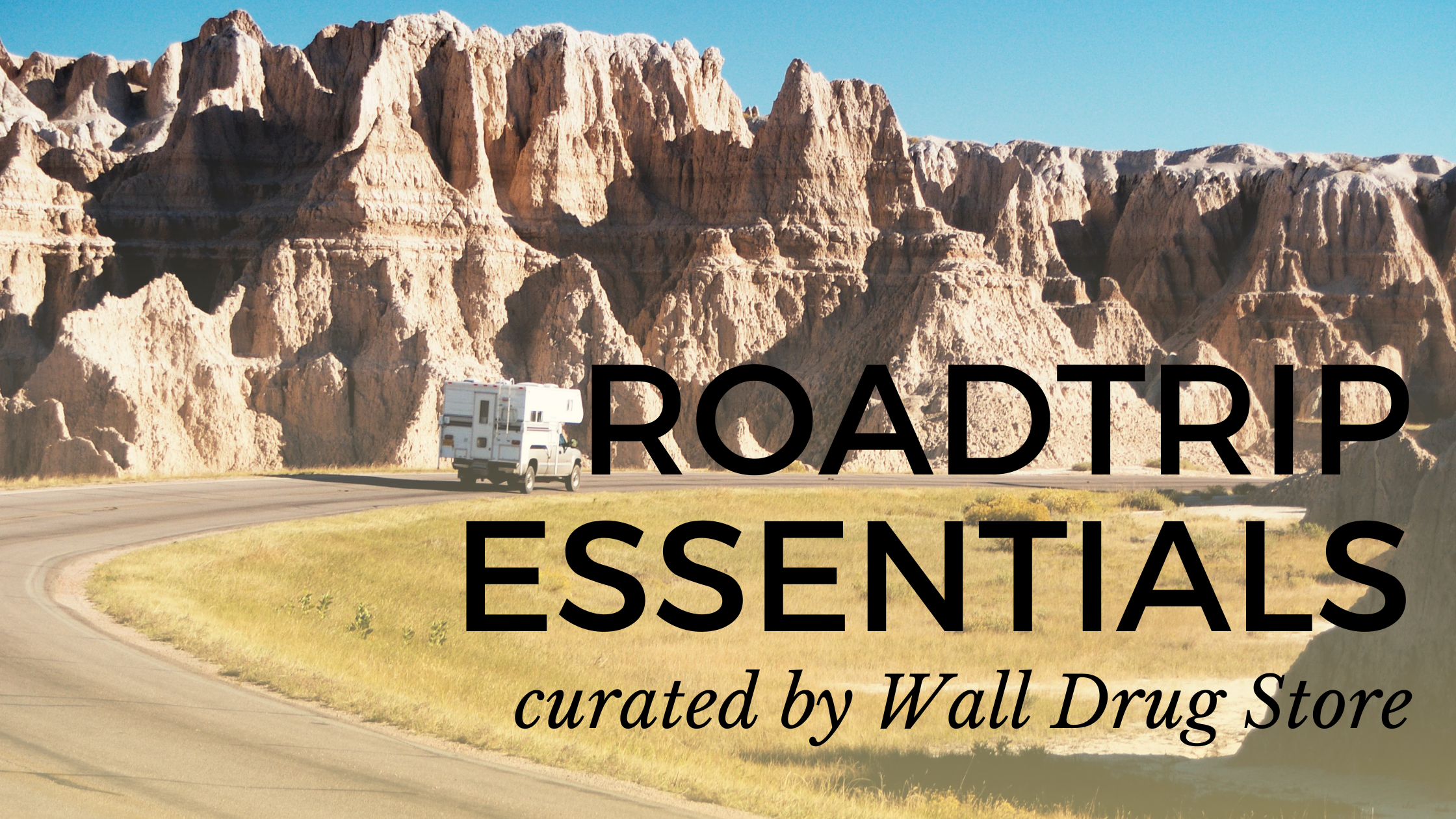 Summer is here and so are your travel plans. No matter where you're traveling, we can all come together and agree that the music you listen to while traveling from place to place is undeniably special – and arguably the make or break factor of road trip insanity. So, as road trip experts, the team at Wall Drug Store has come together to provide the unofficial (but official) playlist for your summer road trip!
Sprinkled with hits from days past, modern bops, and other road trip must-haves, we've found a little bit of something for everyone, and have even put together Spotify playlists for you to conveniently enjoy the list of songs we put together. So, plug in the aux cord or throw on your headphones, and kick back and relax as our playlist guides you on your next journey.
Oldies That Never Go Out of Style
Where would we be if it weren't for classic hits like "I've Been Everywhere" by the inimitable Johnny Cash, "Go Your Own Way" by Fleetwood Mac, and "I'm Gonna Be (500 Miles)" by The Proclaimers? Whether you grew up with these hits or found them later on in life, there's certainly something to be said about the serotonin these hits bring you. Plus, who doesn't love to experience the joy of the open road while listening to songs dedicated to just that?! Whether you decide to go your own way or walk 500 miles, we hope these tunes will bring you to Wall Drug Store for a large helping of nostalgia, hospitality, and downright fun times.
These Songs Are Getting Older, but Never Fail to Make Life Better
Tensions often run high while traveling with family or friends, so why not make an effort to cut that tension with a bop? With hits like "Party in the USA" by Miley Cyrus, "Hey Ya" by Outkast, and "9 to 5" by Dolly Parton, you'll be belting your heart out as you cruise the interstate or highway. Whether you've got 2 hours left in your drive or 2 days, these songs are certain to put some pep in your step – making for optimal road trip memory making! For maximum enjoyment, we especially encourage you to listen to these songs as you're nearing your destination.
Some Modern Tunes for Optimal Good Vibes
If you're on a road trip across South Dakota, or wherever you're traveling, chances are you have a few youngins with you! To keep them at bay, we've included a few new modern tracks like "This is What You Came For" by Calvin Harris and Rihanna, "Hot Rod" by Dayglow, "Vacation" by Dirty Heads, and "Cold Heart" by Elton John and Dua Lipa to add a bit of flair to your audio journey. Who doesn't enjoy belting the chorus to Cold Heart? We know we do!
Tunes For the Drive Home
After an exceptional road trip, you may be feeling a bit melancholic as you make your way back to ordinary life. As you have time to reminisce on time well spent with those around you, why not enjoy classic hits like "Heaven is a Place on Earth" by Belinda Carlisle or modern hits like "Happy" by Pharrell? These songs are guaranteed to turn your frown upside down.
Long story short, we hope you and yours are in good company with great music on your next road trip. No matter your music taste or the genres you choose to soak up, music has an uncanny way of making traveling that much better. So – if we missed any essential hits, we encourage you to share them with us, or even make your own road trip essentials playlist to share with us.
No matter where you travel this summer, we wish you safe travels and an abundance of fun!


---
Last Modified: