Wall Drug Store: The Things We Are Thankful For
– By Wall Drug Store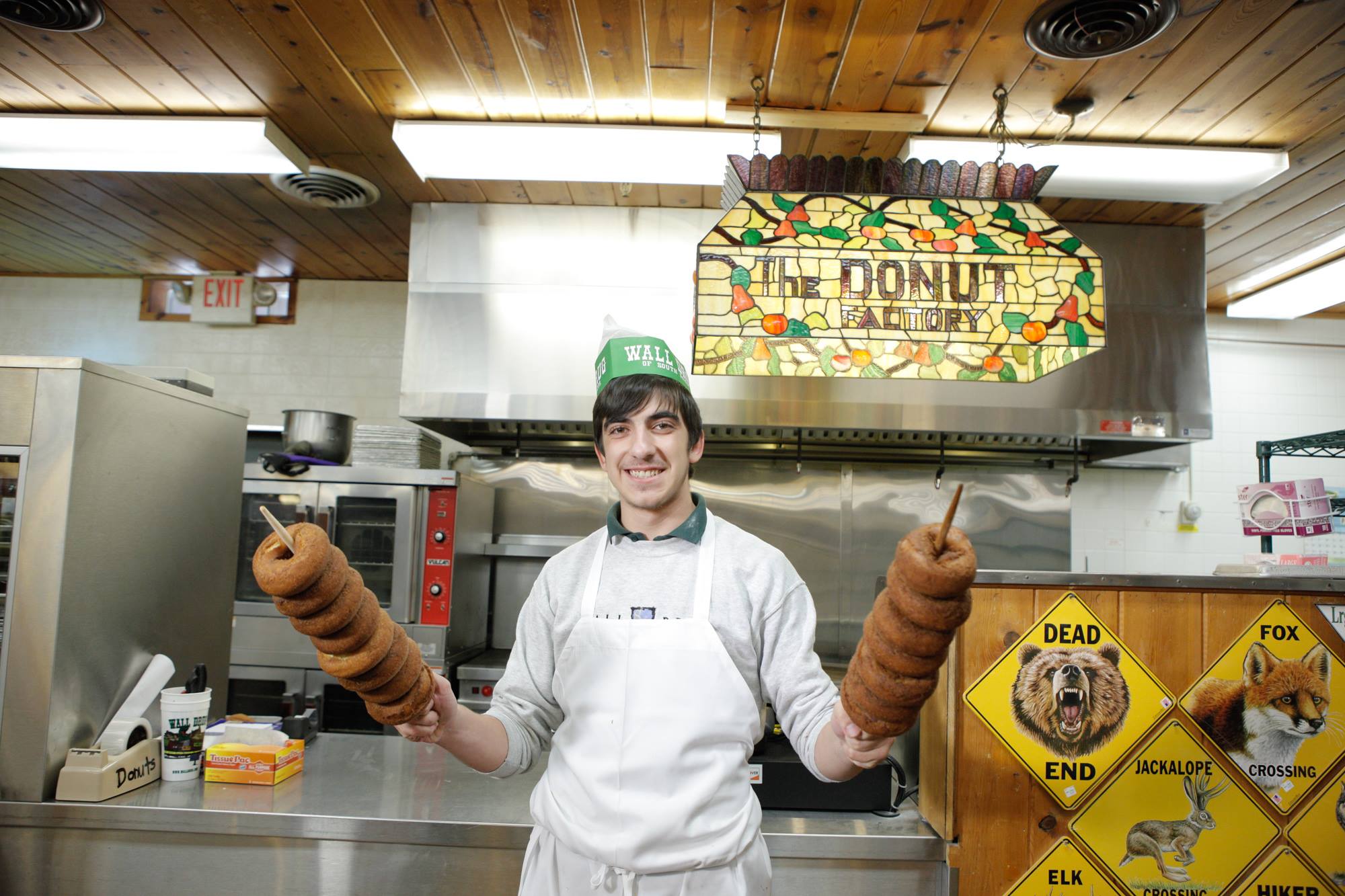 Wall Drug Store has been blessed to serve the citizens of Wall and the thousands of tourists who have stopped by for the past 90 years. As we enter into the holiday season, we want to take a moment to reflect on a few things we are thankful for.
Family Legacy of Old-Fashioned Values
Ted and Dorothy founded Wall Drug Store on the principles of hard work, excellent service, providing quality products, and serving it all up with friendly hospitality. They instilled these principles in their children and the generations that have followed. They were proud of the business they built, and they loved being able to serve the local community and as many tourists that wanted to stop by their store.


Storefront in the 1930's

Although Wall Drug Store looks a lot different now than it did in 1931, these old-fashioned values are still evident. We strive to provide everyone who comes through our doors with top-notch service and hometown hospitality. After all, everybody enjoys seeing a friendly face! Whether you stop by for a refreshing drink of free ice water, to let the kids run around the backyard, buy a special souvenir, or fill a prescription, we want to serve your family as best we can. We are thankful for our family's legacy and the values they taught us.


New Storefront circa 2000's

Our Staff
Of course, providing excellent service would not be possible without our dedicated staff. We are blessed with many year-round staff members who know their merchandise backwards and forwards, and their knowledge is truly indispensable for providing first-rate customer service. The comradery and positive attitude our staff bring with them is the heart of the store, and the store would not be possible without them.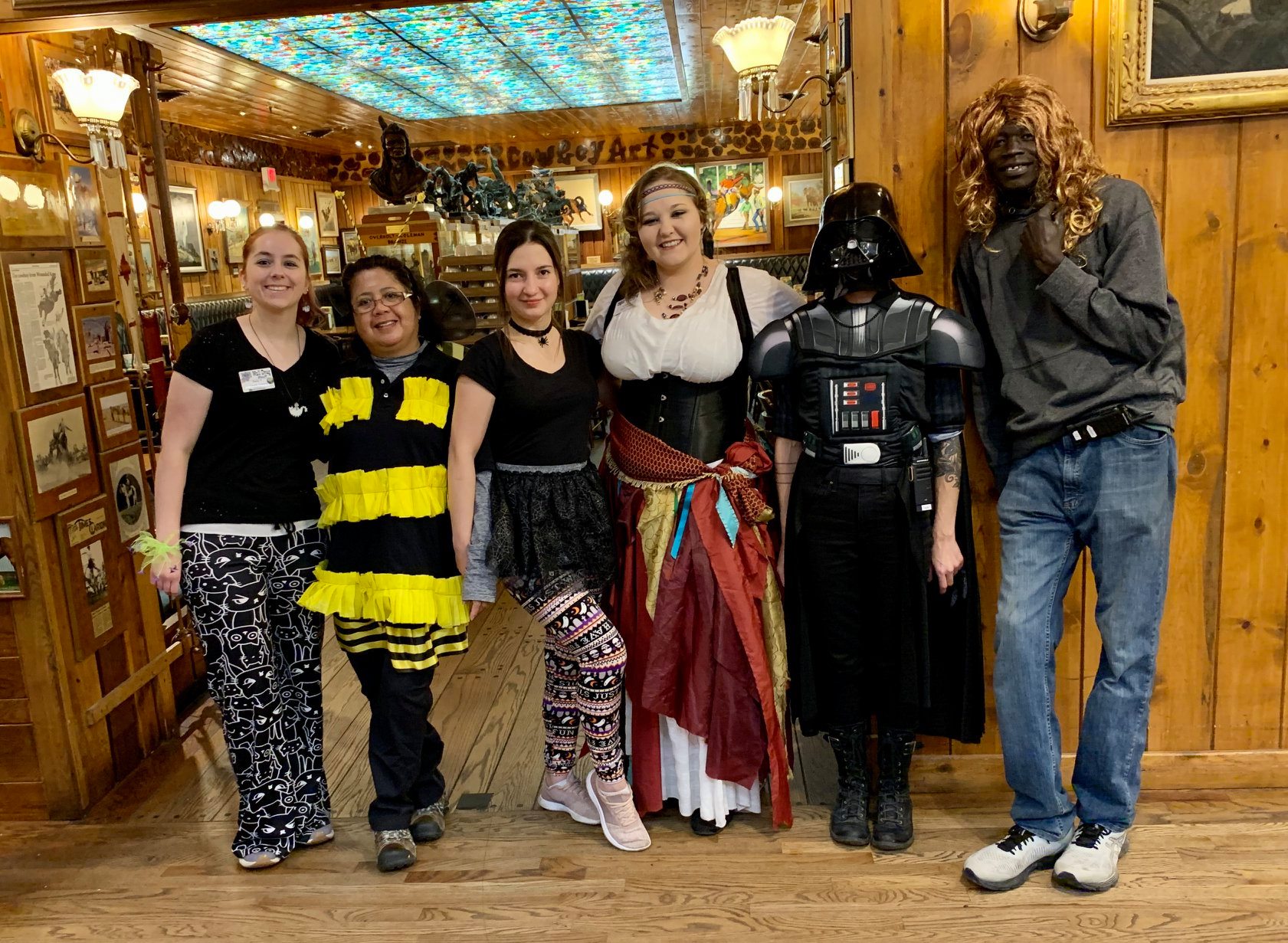 Halloween Dress Up Day

During the summer months, we are grateful to receive extra seasonal help from local high schoolers, work campers, international college students, and H2B visa workers. We love welcoming this diverse workforce each year! Every person brings their unique perspective and energy with them, and it is a joy to work with people from so many different backgrounds. Each day you learn something new or find another reason to smile. We are thankful for all of our employees.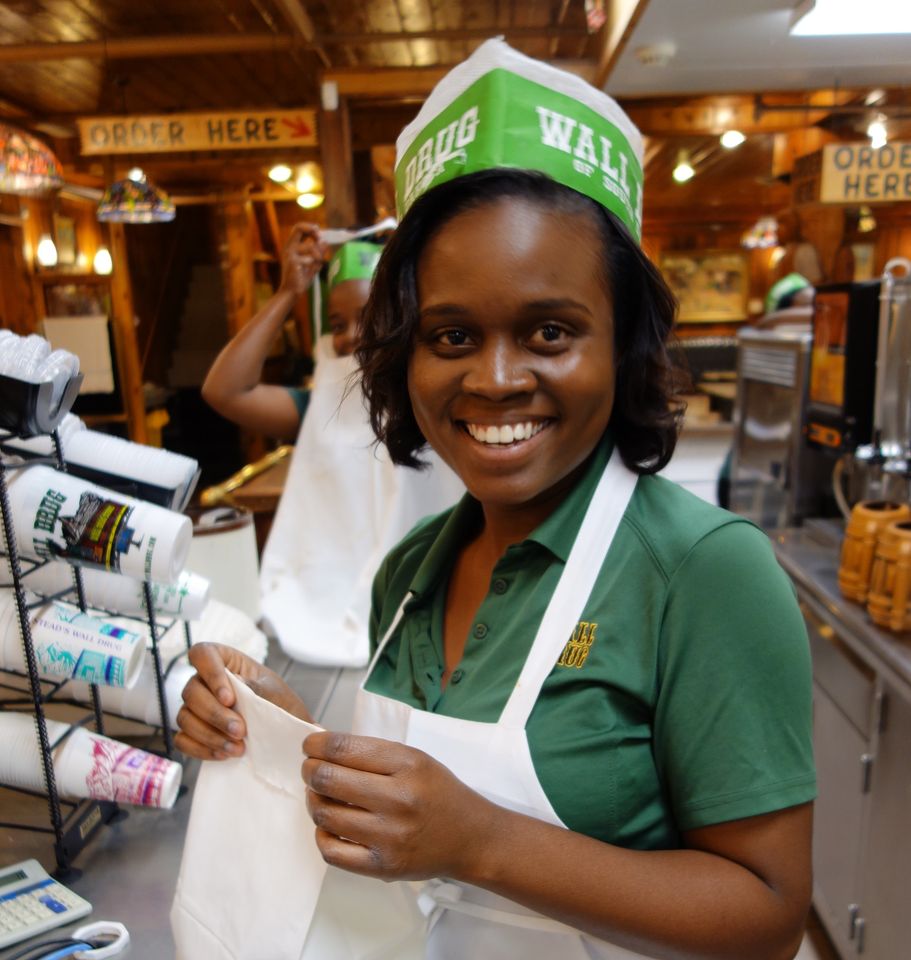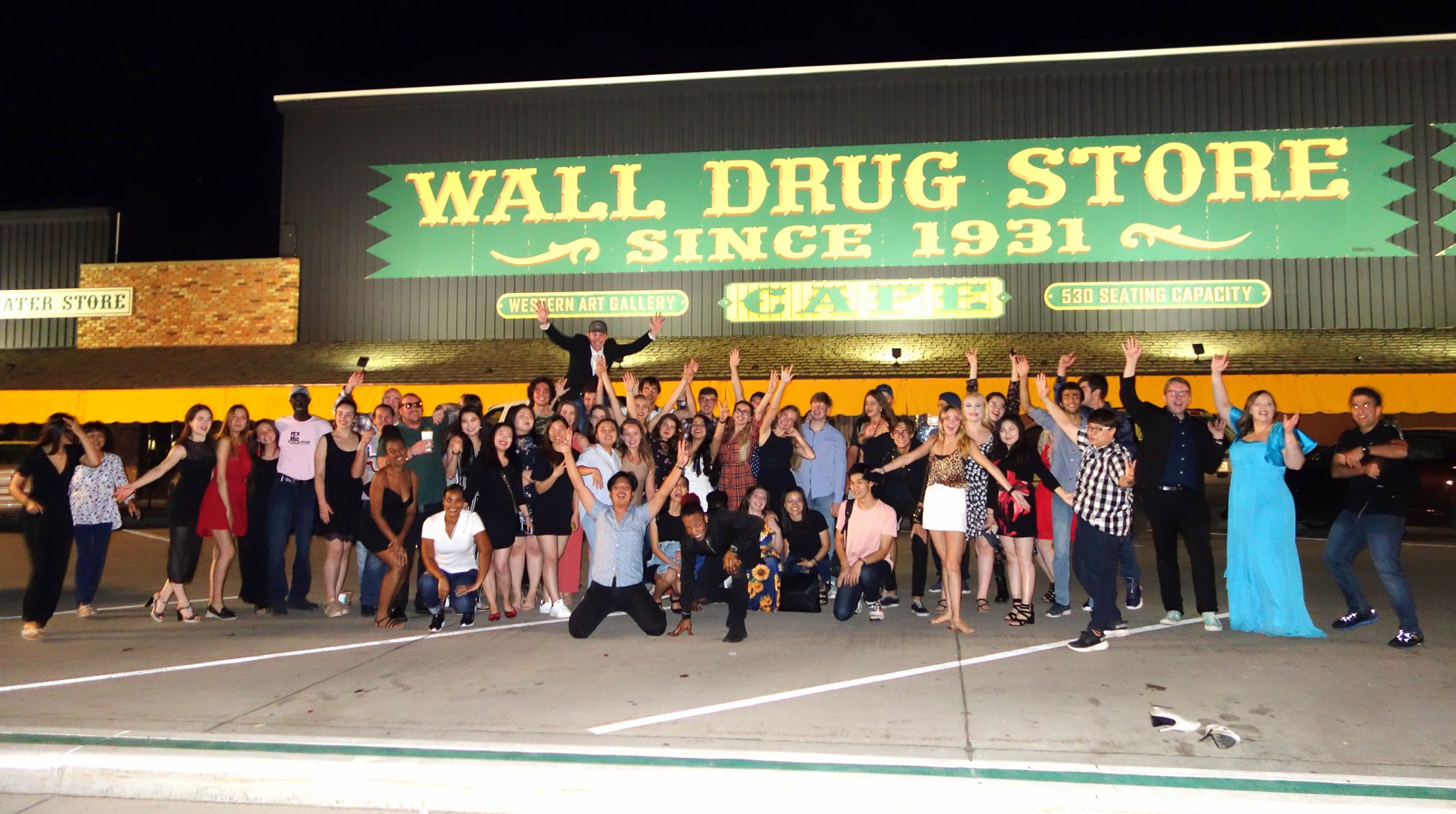 End of Season Employee Party Group Photo

Our Customers
We are honored to serve our local community. The people are honest, hardworking, sincere, and always willing to lend a helping hand to their neighbors. One of the reasons Ted and Dorothy chose the drugstore in Wall was because of the good people here and the safe environment in which they could raise a family. We believe this still holds true to the community today. Thank you for your continued business!
Since the first signs went up in 1936, Wall Drug Store has attracted many tourists traveling through our great state. People started stopping by, and they would come back on their next visit through – even if it was many years later! We are so pleased that people want to come back again. It tickles us to hear stories of how people remember working with Ted, Dorothy, and Bill, or to hear stories of how they remember visiting with their parents or grandparents so they just had to stop by with their kids. Thank you for stopping and allowing us to be part of your family memories!
All the Pets
Nowadays, many people travel with their pets, and we are so thankful we get to see them! Everyone's day is brightened with they get to see the tiny husky puppy with bright blue eyes or watch a wide-eyed child pet a bearded dragon or a bunny. Watching a happy collie take in its surroundings or doing a double take when you see a pig walk through on a leash definitely makes work more fun. Thank you for sharing the joy of your pets!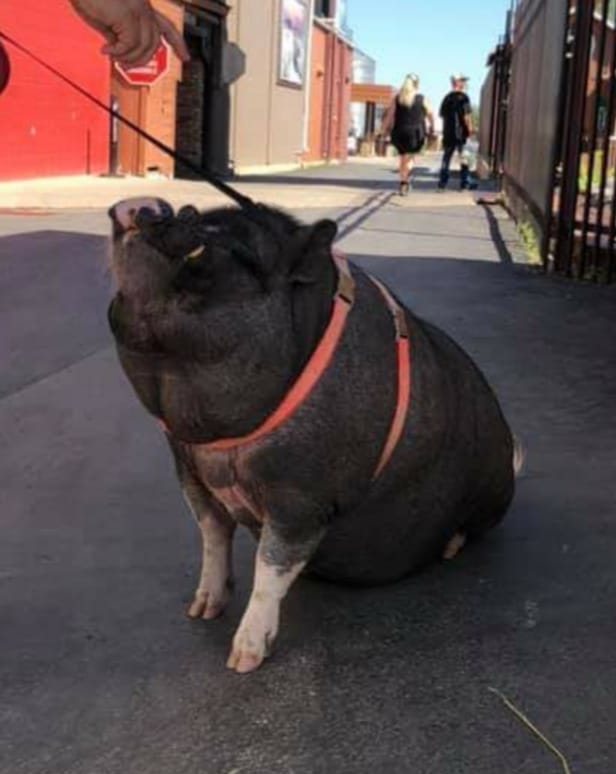 Conclusion
As we go through the holidays, our hope is that we take moments each day to remind ourselves what we are thankful for. If we all looked for big things, little things, and everything in between, the holidays could be just that much sweeter. What are you thankful for today?
Thank you for taking the time to read this, and thank you for visiting our page! Have a wonderful Thanksgiving season!
Sincerely,
The Hustead Family and Wall Drug Store
---
Last Modified: